Kat Braybrooke - June 6, 2013 in Event, Featured, Projects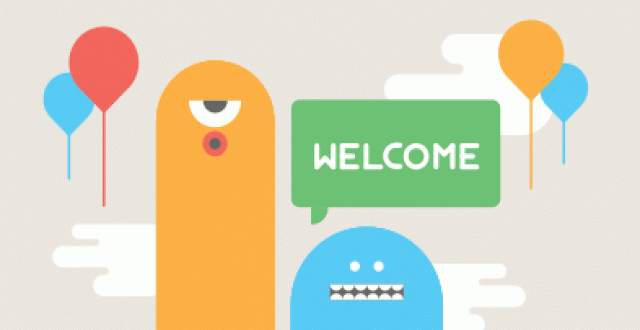 Creative Web Literacy is an increasingly important issue. I've written about it. Many others have written about it. But what are we all doing about it?
One of the campaigns I'm proud to be involved with here in London is Make Things Do Stuff, a UK-wide network of like-minded organisations including Freeformers, Technology Will Save Us, Mozilla, NESTA and the Nominet Trust who are committed to mobilize the next generation to create the many technologies that surround us, not just consume them.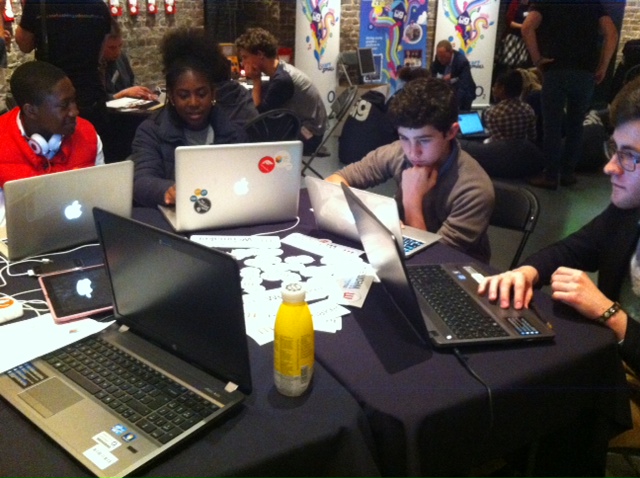 The goal? To get 100,000 young people learning new digital skills and feeling like makers by the end of the summer. For the well-publicized launch event last week, a buzzing patchwork of young people in sneakers, old people in suits and geeks with machines gathered at the Roundhouse in Camden, and it seemed as if everyone from the excellent National Geographic Kids magazine to WIRED to UK Chancellor George Osborne was there to check it all out.
While the suits (as the kids fondly called them throughout the day) headed upstairs to the press room, EPIK's Dorine Flies and I took over some tables to share the open source Webmaker toolset between some singing kiwi fruits and DIY synth. As we set up Popcorn Maker, I yelled out the audacious claim that we'd help the 30 kids gathered to make their own music videos in under 10 minutes. I sat back, expecting no one to join us.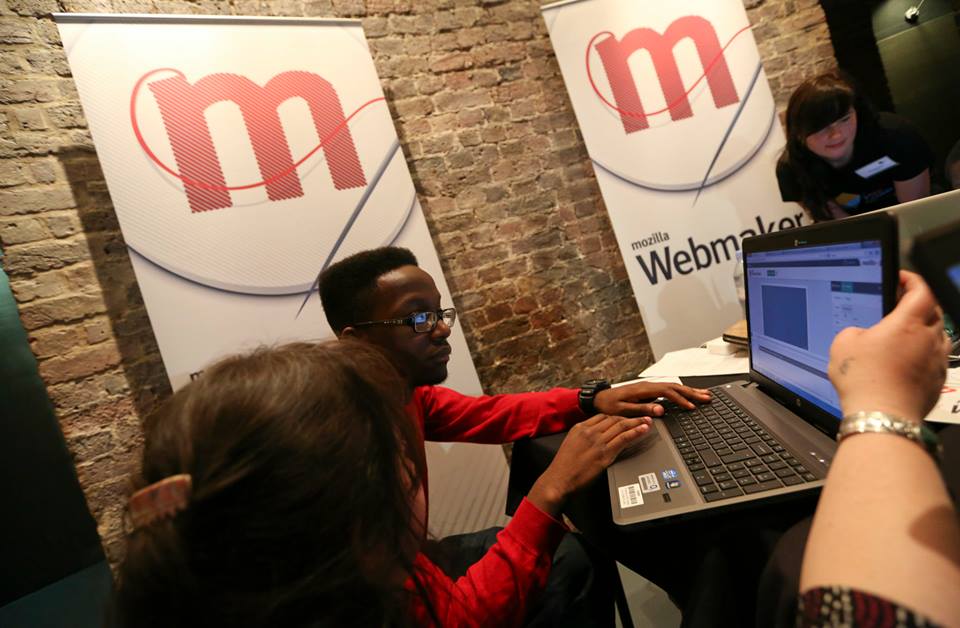 Surprisingly, the table was full within minutes. The kids were ridiculously good at building creative projects and sharing their skills, some getting so stuck in to the hacking and remixing process that they lost all perception of the outside world, even ignoring the increasingly shrill synth frequencies as other kids experimented with the Technology Will Save Us crew next door.
"And what brought you here today?" Osborne asked a quiet bespeckeled teenager wearing a red soccer jersey. The reply was ponderous. "I don't really know," he finally answered, intent on the screen as it played a preview of his newly remixed video. "I guess I was just bored, and wanted to make something cool."
In the end, that's really what this sort of initiative is all about.
---
In the UK and want to be a part of the movement? Say hi on the Make Things Do Stuff website and Twitter – now's a great time to get involved.